Our group dog training classes are unique and designed to give you real world training with unmatched levels of distraction avoidance and obedience. Pet store group classes and 6-8 week training "classes" cannot match our level of individualized attention, real-world distractions and precise level of follow through with all commands. Classes are either held at our facility, in a public park, and every Thursday evening at the Ellenton Outlet Mall for the ultimate in distraction training. We have dogs that came to us with huge, exciting personalities and dogs with human aggression issues that are now walking around hundreds of people at a mall without issue!
Our Group Dog Training is membership-based and not set 6-8 week courses. To join, your dog must have graduated from either private lessons or a board & train with us. This allows us to lay a foundation for all the necessary commands that are used in our group classes and helps to make them even more successful. This is in comparison to a pet store class (for instance) where you end up in a room (or fenced area) with 10+ other completely untrained dogs and you're all expected to follow the commands of one trainer (or pet store employee), where its impossible to get individualized attention to everyone in the one hour allotted.
Your Next Step
Find out how your dog can join our weekend Group Training Classes!
When Are Classes Available?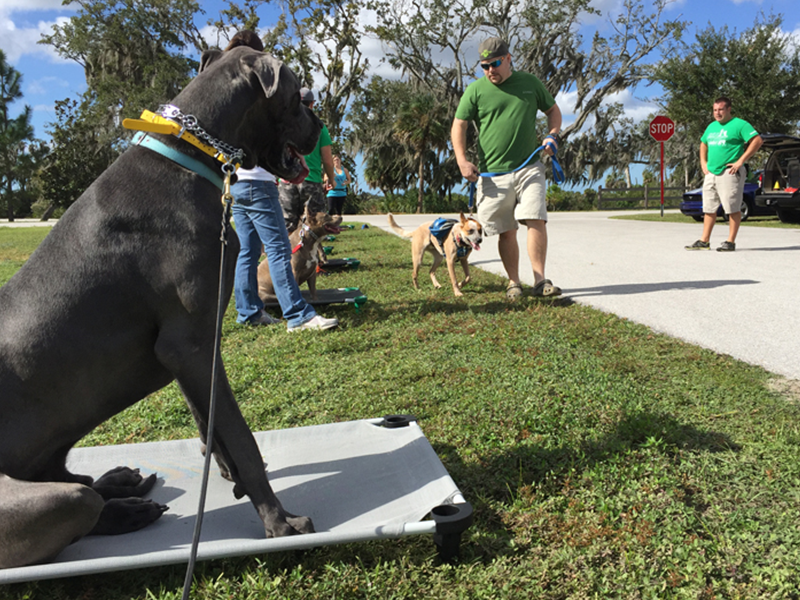 Two Month Membership
Saturday 11am – 12pm
$160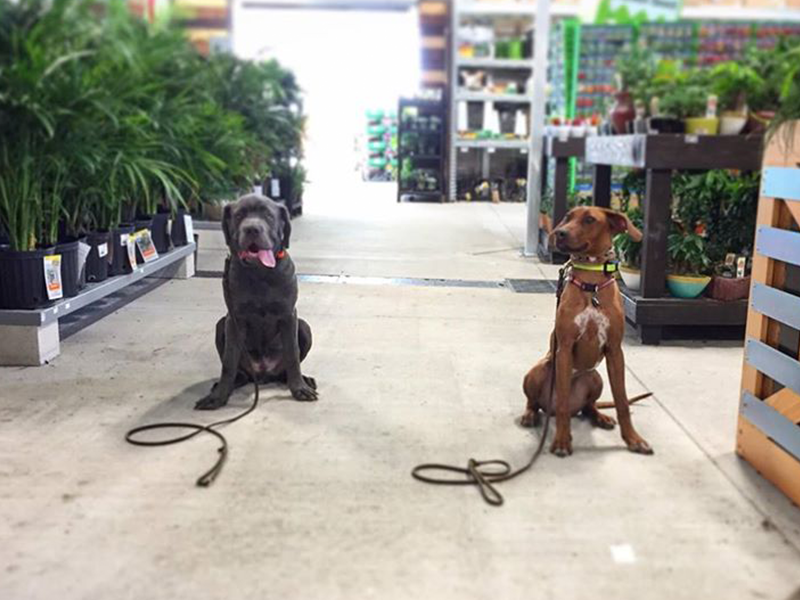 Four Month Membership
Saturday 11am – 12pm
$280